This course will provide the student with the ability to approach ice rescue situations safely, assess hazards, resources, and conditions, and perform both shore-based and "go" ice rescues, as appropriate. All functions of awareness, operations, and technician levels are addressed. 
Subjects taught include: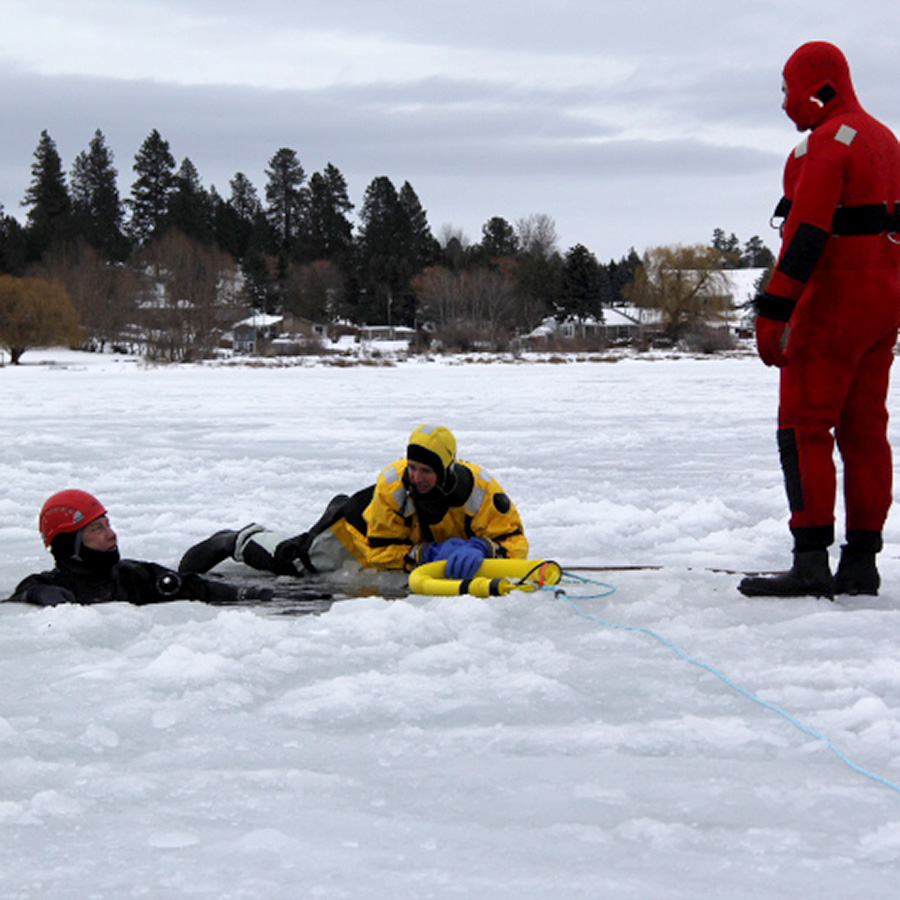 Check out past teams going through the ice rescue course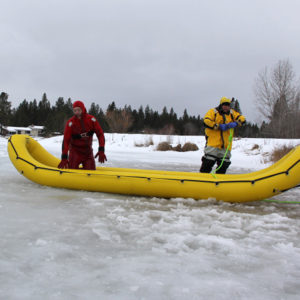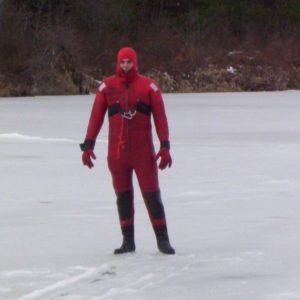 Need more info about the course? We'll answer any or all questions you have!
Ice Rescue Equipment Required For Class
Rescue Northwest provides some of the gear that is used during the ice rescue training course. Students will need to come prepared with the following equipment:


If you need ice rescue equipment or accessories, please visit our convenient online store and be sure to read our Ice Rescue Equipment Checklist guide for more information. If you have questions or need help with identifying the right equipment, call us at 800.743.0554.
Frequently Asked Questions About Ice Rescue Training
Our ice rescue training course is completed in a single day and lasts for 8 hours. This course is open to rescue technicians of all skill levels. Our immersive ice rescue training is physically demanding and students need to be capable of enduring extreme temperatures and conditions. Please contact us at 800.743.0554 to discuss any concerns you may have or to receive additional preparation advice.
The certified instructors at Rescue Northwest have spent years developing a comprehensive ice rescue training course that encompasses general ice rescue techniques as well as elements that are unique to the Western US. Our ice rescue course focuses on developing skills that will be used in the ice rescue scenarios students are likely to encounter in our region or anywhere in the country. 
Objectives covered include how to:
   

Identify hazards

   

Evaluate available resources

   

Assess victim conditions (including how to mitigate injuries and how to handle victims with significant injuries such as patient decomposition mid-rescue and spinal injuries)

   

Develop an ice rescue operational plan

   

Perform shore-based rescues

   

Perform the "GO" rescue (using a go rescue sling and go rescue with an ice rescue board)

   

Navigate changing conditions mid-rescue

   

Triage patients and manage multiple victims
Students will also learn what to do during equipment failure and will have opportunities to establish ice rescue pre-planning techniques and situational problem solving.
Other topics and techniques not listed above will be explored. If you have any questions or would like a comprehensive list of all materials covered during our ice rescue training course, please
contact us
.
Upon completion of our one day ice rescue training course, students will receive:
Student handout materials

Rescue Northwest certificate of completion

Rescue Northwest t-shirt